When property taxes are not paid on a property, it may be sold at a Tax Sale. If a property goes to tax sale but is not purchased at the sale, it becomes "adjudicated" to Town of Kinder. This status means that a tax debtor or their family can redeem the property or an interested buyer can bid for the property at a Town of Kinder Council Meeting.
Interested buyers may obtain a current Parcel Report and a map of the property's location from either the Allen Parish Tax Assessors Office or at https:// allen.totaland.com/. All available properties adjudicated by Town of Kinder are viewable at this link by making sure the 'Adjudicated Parcels' layer is checked in the Legend (example below). If you want to view only the Adjudicated Parcels, consider unchecking the 'All Parcels' layer.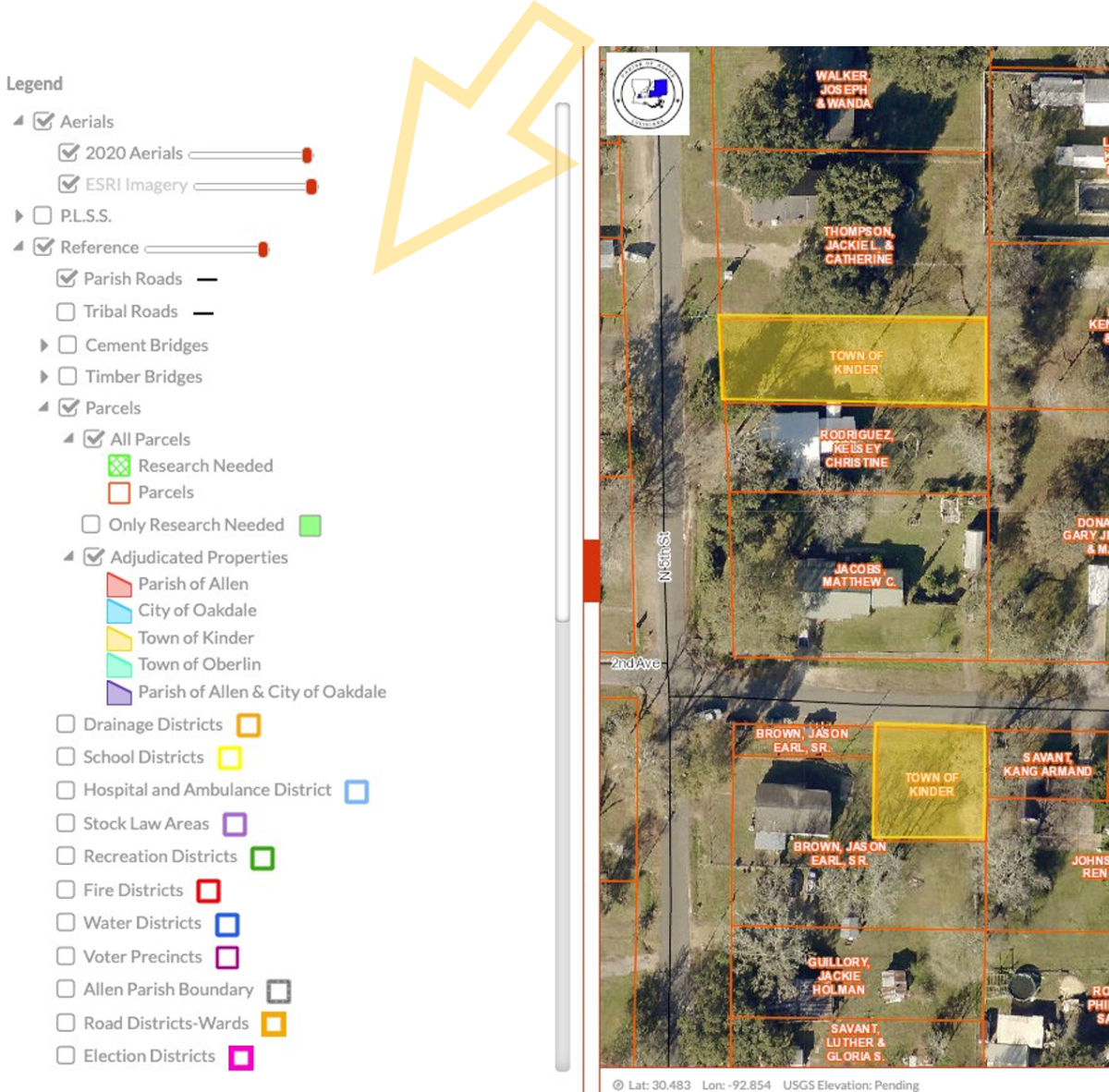 The documents below will help guide prospective purchasers through the process of obtaining adjudicated property.